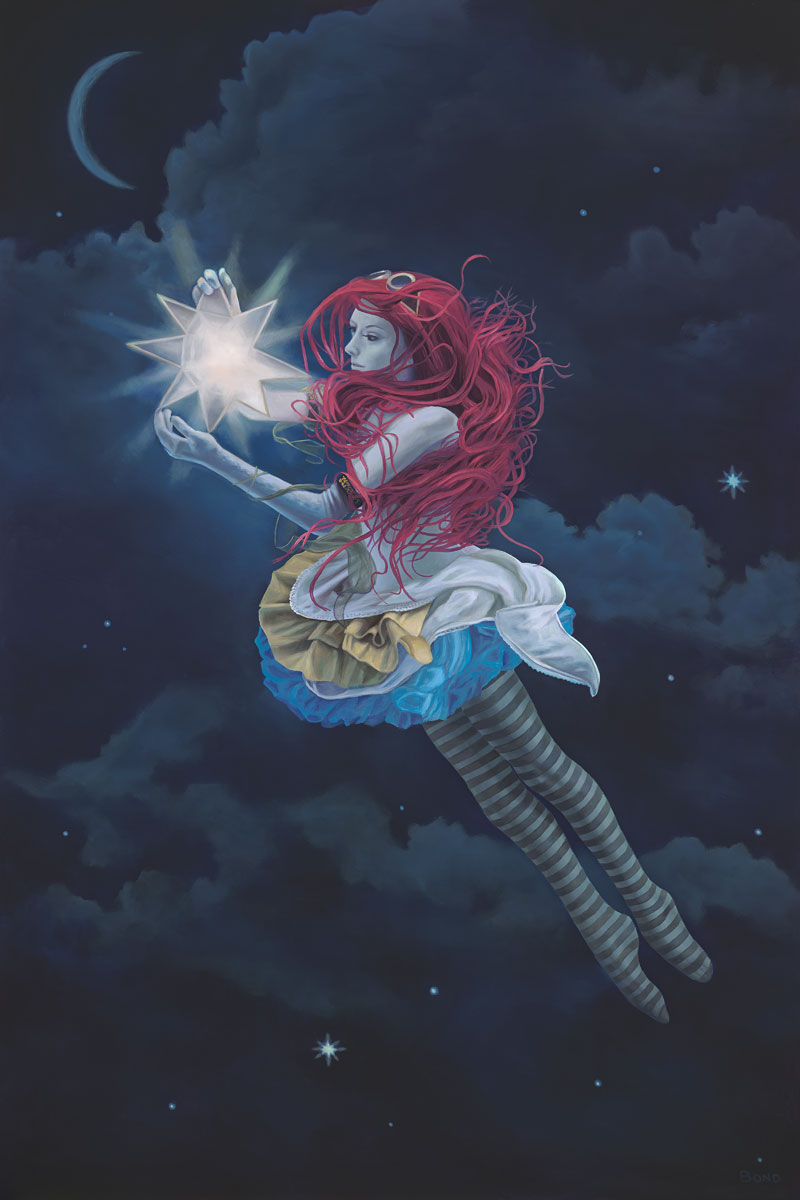 THE STAR HANGER
It was here, at the edge of our garden
where wild irises prosper
and laugh out loud,
where jasmine vines carouse
late into the night
while plotting their next moves
that I was told your crown
had been sent out for polishing
and may have been lost.
But oh, sweet pleasure patron,
bringer of the moon
and of happiness,
do not be concerned,
or doubt your worthiness.
Do you not know
how wildly in love with you this world is?
How it longs for your feast to resume,
for your royal celebration to continue?
So much so, that
each night in my dreaming
the Beloved inspires me to swim into the night sky
and hang another star for you
so that you'll have light enough
to carry on the regal procession
through the streets of your own heart.
Painted with permission from an image by photographer Cheryl Walsh