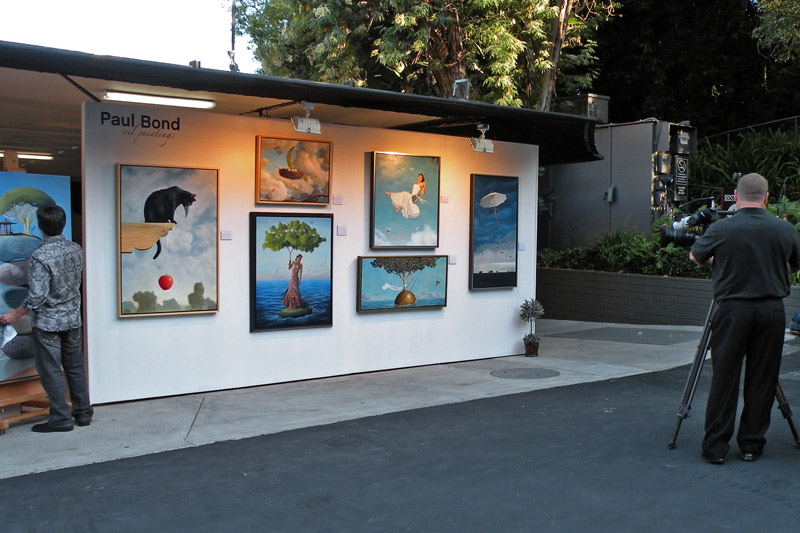 Thoughts From The Cave
Being an artist is a lonely vocation. Not that I'm not fishing for sympathy. I have moments at my easel when I'll literally be moved to tears with gratitude that this is what I get to do for a living. But there are also days where it would be nice to speak to another human being.
It's down to the last few days before the Laguna Beach Festival of Arts opening. Which is a welcome and rare venue for artists to interact with the fans of our work every day for a full 2 months. Many gallery represented artists never get to meet their buyers. So there is little opportunity to hear how ridiculously talented we are. There are of course the occasional one-night exhibit openings which typically come with an array of patrons in varying degrees of drunkenness waxing poetic about how "Dali-esque" my art is (whom I actually have very little in common with). So an opportunity where I can be in a relaxed atmosphere and talk about my art on a deeper level – and more importantly, hear from people who appreciate and are moved by what I create – is very welcome.
This year, my painting "The Kindest Premeditation" was chosen as the official poster image and for use on other merchandising. So there will be a lot of attention and a need to have enough work available for what I expect will be a busy season. I've been interviewed more times in the past month than in my entire life combined. It's fun, and the pressure gets my creative juices flowing. So with that, there are three panel surfaces with wet coats of gesso drying in my studio that need paintings on them.