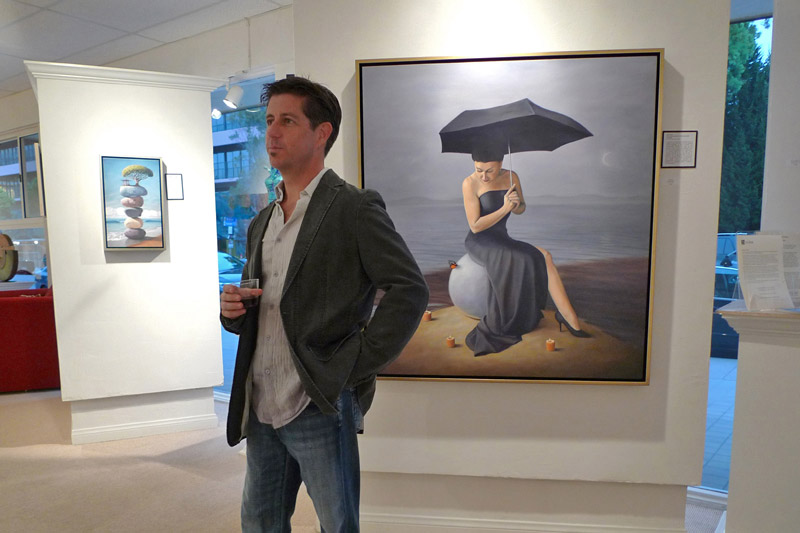 Turkish Cigarettes
I can't believe it's been July 2011 since I've added anything here! The past few months have been so dynamic and exciting that apparently I didn't even have time to put it down for posterity.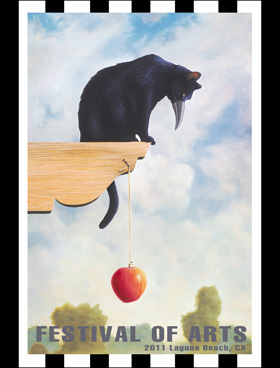 Last summer was an amazing season at the Laguna Beach Festival of Arts. Sales of my work continue to rise and collectors and appreciators of my art are growing exponentially. My painting, "The Kindest Premeditation" was chosen as the official festival poster as well as other merchandising. It was fun signing posters for everyone from 5 yr old kids to long time collectors. I also entered into a partnership with Contemporary Fine Arts Gallery in La Jolla, CA run by great people and friends and I'm very pleased with the response and sales so far.
November opening at Contemporaty Fine Arts
Late in the year I received news that my art was chosen for inclusion in Contemporary Painters, a 224 pg hardcover book on 100 international artists to watch published by Schiffer Books due out in April 2012 and available through major bookstores and Amazon. I also just received word that I have been selected by Art Business News magazine as one of the 50 best emerging American artists. And lastly, I recently signed a contract for worldwide rights to reproduce 12 of my images for a 2014 wall calendar by Brush Dance Publishing who creates works about artists and inspiring individuals by the likes of Rumi and Thich Nhat Hanh. I'll intend to have calendars available through my website once they are produced early next year.
So while this exposure and attention on my art is surprisingly delightful, I also know that on a deep level it is exactly what I have been desiring and anticipating. And so it's time to fully immerse myself in the creation of the new art, who's muse has been smoking heady Turkish cigarettes around my backdoor for a while now. So, until next time, I need to let her in before the neighbors call the cops.